Digital transformation in ports: towards the smart port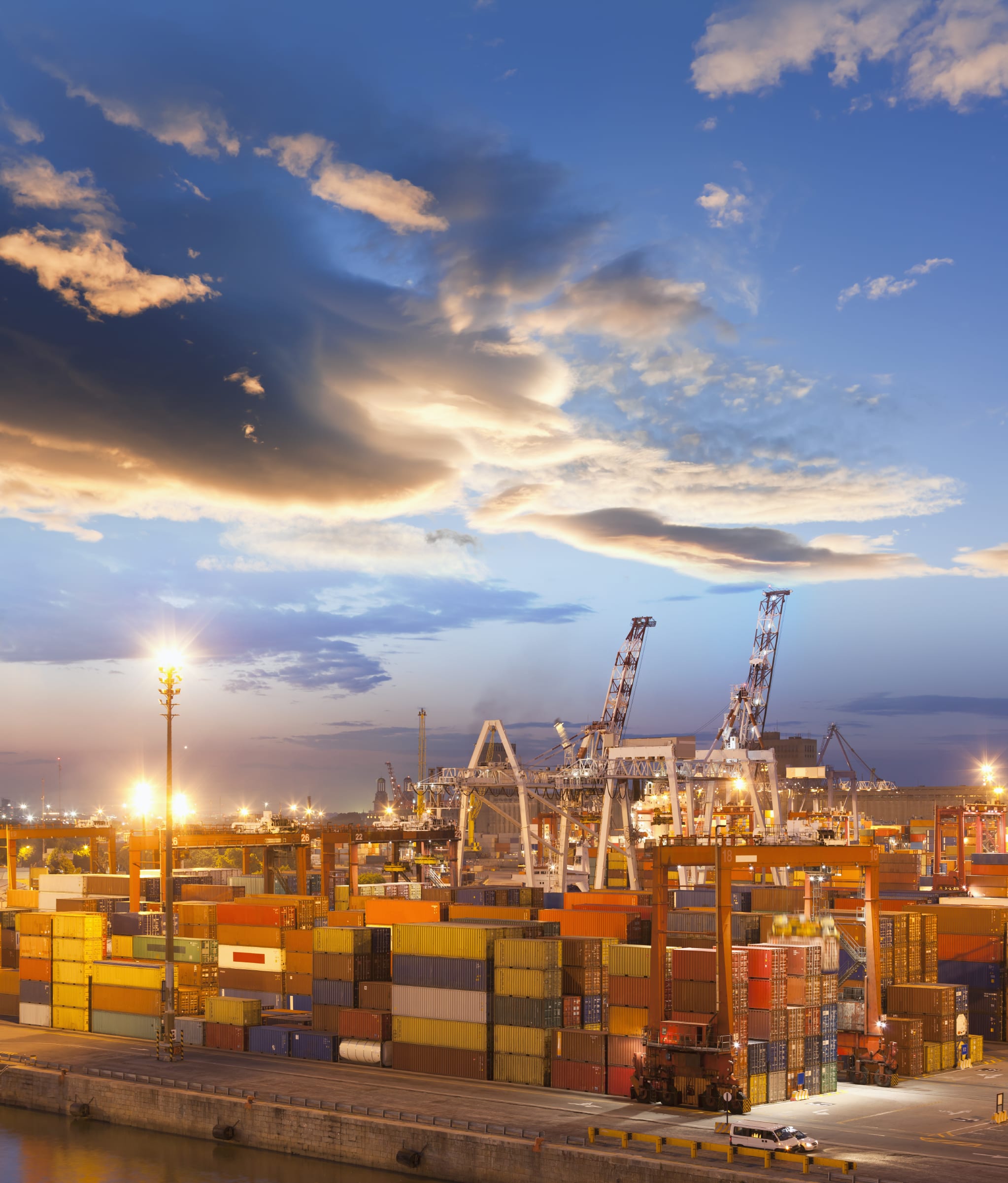 The ever-helpful Wikipedia defines a smart port as an automated port that uses technology such as big data, Internet of Things, artificial intelligence, data analytics and other methods to improve performance and economic competitiveness.
This is a wide field of action considering that ports are complex infrastructures in which there are multiple activities, such as loading/unloading cargo, transit of passengers and boats, storage areas, etc., activities managed by different entities, from the port authority to consignees, police forces and private security companies.
Ports are also an important focus of activity, so their efficiency and the profitability of their activities have a direct impact on their environment.
At Ikusi, we have reflected on what contribution we can make to the development of increasingly smart ports.
Our approach to their progressive digital transformation is based on our experience in complex engineering and turnkey projects, supported by technology-based solutions.
From this perspective, we propose to provide this complex ecosystem with a global vision, without compartmentalising and focused on what happens within their facilities, to make it available to managers and other stakeholders that coexist in port infrastructures. This is offered in real time, using georeference information.
To do this, it is necessary to deploy monitoring, optimisation and prediction processes in order to know the global state of the port and thus be able to carry out a detailed follow-up of the improvement and performance parameters defined in each case.
This integral vision is particularly effective when managing critical elements of the activity in port infrastructures such as security and mobility, whose operability depends to a large extent on their efficiency and sustainability.
Ikusi's digital transformation is therefore focused on increasing the level of security and improving the mobility of goods and passengers in port infrastructures, using both real-time information and predictive analytics.
Our aim is for the port to behave like a living infrastructure, in which all agents are aware at all times of the state of the processes and the implications of that state for their specific operations, thus allowing them to make the best decisions.
More information: https://www.ikusi.com/es/smart-port