Security solutions: bringing value to your business beyond COVID-19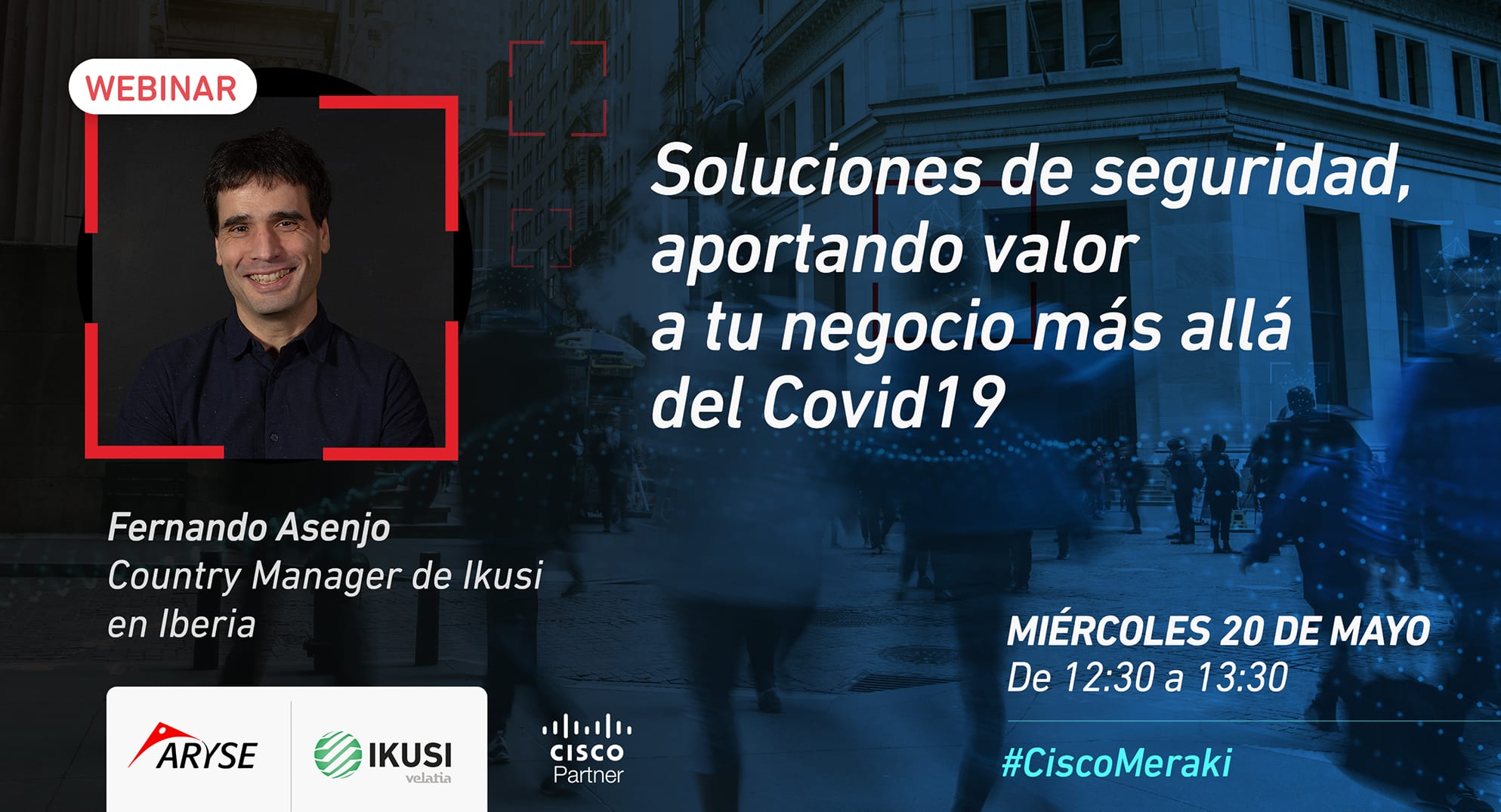 It may seem premature, now that we are in the midst of the COVID-19 crisis, but it is a good time to start thinking about and imagining the post-pandemic era when we will have a vaccine or at least an effective treatment.
During the second half of March and the month of April, companies have been forced to react urgently to ensure the continuity of our business and to protect people from the virus. In this first stage, the main objective has been to enable tools for teleworking and technological security solutions and services for all those activities that require physical presence.
Now it is time to move on to a new phase and ask ourselves if this expenditure we have made has the current context of COVID-19 as its only horizon of application. At Ikusi we believe that it is possible to deploy a broader vision, reflecting on how these tools will be able to provide us with additional value beyond the current scenario.
I propose as a reflection exercise two very simple examples. Many companies have incorporated thermal cameras. Their main objective today is to measure the temperature of the people who access our facilities. In the future, they will be able to continue to meet the same objective, but we can give them additional value. We could incorporate them as a method to sign in without the need for physical contact, to identify the time worked or spent in the building, to know how people move within the infrastructure…
And why not, we can also integrate these security technology solutions and services with other systems that are already deployed in our companies and incorporate them, for example, to the development of industrial plant production indicators.
The vision adopted by each company regarding the adoption of these security technology solutions and services will also define the determination of the most appropriate market option. Depending on the objective pursued, it will be advisable to adopt one or another solution because they will be better suited to the specific needs of my business.
As I said at the beginning of the article, we want to open a debate, and to get to work we have organized a webinar next Wednesday, May 20 in which under the title "Challenging uncertainty with technological solutions" we will try to answer these questions.
Webinar program 20 May:
"Security solutions, bringing value to your business beyond Covid19"
Speaker: Fernando Asenjo, Country Manager of Ikusi in Iberia
"How to turn the whole staff into experienced technicians in any situation"
Speaker: Javier Aguilera, Director of Business Operations of Aryse.
"Business intelligence at your fingertips"
Speaker: Marta Cabezas, Cisco Meraki Business Development Manager
Registration here