How does Ikusi contribute to digital transformation?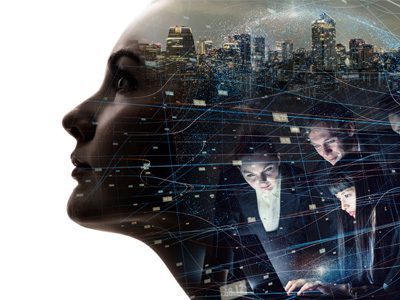 Due to digital transformation, our organizations are facing greater challenges. Technology is changing the world and it is driving us towards a new one which, has not yet materialized. For Ikusi, digital transformation means much more than technology. It is also related to business knowledge and activity. Hence, the slogan "It's not only about technology, it's about business".
The study 'Strategy, not Technology, Drives Digital Transformation', by MIT Sloan Management Review and Deloitte University Press concludes, as its title indicates, that the driver behind the profound change to digitization is strategy and not technology.
Undoubtedly, as a technological company, in Ikusi we are aware of how a great part of our contribution to digital transformation arises from technological know-how and the constant incorporation of new technologies and methods.
But, what makes our contribution different? The market and our customers appreciate our know-how in different businesses fields.
This gives us a very valuable asset, enabling us to visualize future challenges to pose to our clients, so that they can improve their income and operating efficiency – in a word, making them better and more competitive.
We are not merely speaking about words, but facts that can be verified. In the field of Telecommunication Network and IT, we offer our clients tools which enable them to work in the new digital environment: networking architecture, cloud platforms, collaboration, IoT, etc.
We are especially involved in the promotion of cloud solutions with which our customers from different sectors (banking, telecommunications, petrochemical industry, electricity, commercial chains, etc.) improve the development of their internal processes and the response time to their users. All of this is done without the need to acquire additional infrastructure to carry out the installation, which along with flexible service, and with the provision of virtual infrastructure in just a few minutes, grows whenever the business requires.
In addition to telecommunications network solutions, which are applicable to multiple sectors, Ikusi has specific solutions for different areas. In the airport business, we offer solutions for critical areas such as slot management and monitoring, in a time when passenger and air traffic is continually on the rise. Our solutions ensure orderly airport slot management, maximize the operational capacity of airports and improve passenger experience.
We also rely on our well-known integration capacity to participate in promoting projects for sustainable mobility on both thoroughfare and railway infrastructures, as well as urban and regional environments.
In railways, Ikusi has been offering on-board solutions to the leading manufacturers based on open platforms with high-performance train-ground communication capacities, enabling centralized operation and supervision. Thanks to integrated virtualization technologies, these platforms allow for a high degree of hardware abstraction and the coexistence of proprietary and third-party applications on one and the same equipment.
Furthermore, we have developed software platforms that monitor and manage large data volumes from multiple sources and operational systems, applicable to areas such as mobility, Smart Cities, the improvement of the efficiency of electricity distribution networks, etc., providing managers with valuable information to make decisions in real time and predictively.
Security is another critical aspect for our clients in strategic sectors. They need to ensure the protection of people and assets, without interfering in their business processes. Take for instance, critical infrastructures such as ports or airports that need to maintain high safety standards and, at the same time, prevent that the flow of people, ships or planes is being done with minimal interference.
At Ikusi, we incorporate different technologies (data analysis, artificial intelligence, clouds, etc.) and using the business know-how we have of our clients and the sectors they operate in, always adapt to these. In this way, by combining technology and the business knowledge Ikusi has acquired in more than 45 years, we create technological solutions and develop projects that increase client competitiveness, thereby turning digital transformation into opportunity. Because, "It's not only about technology, it's about business".