Hybrid solutions: sensorization and cloud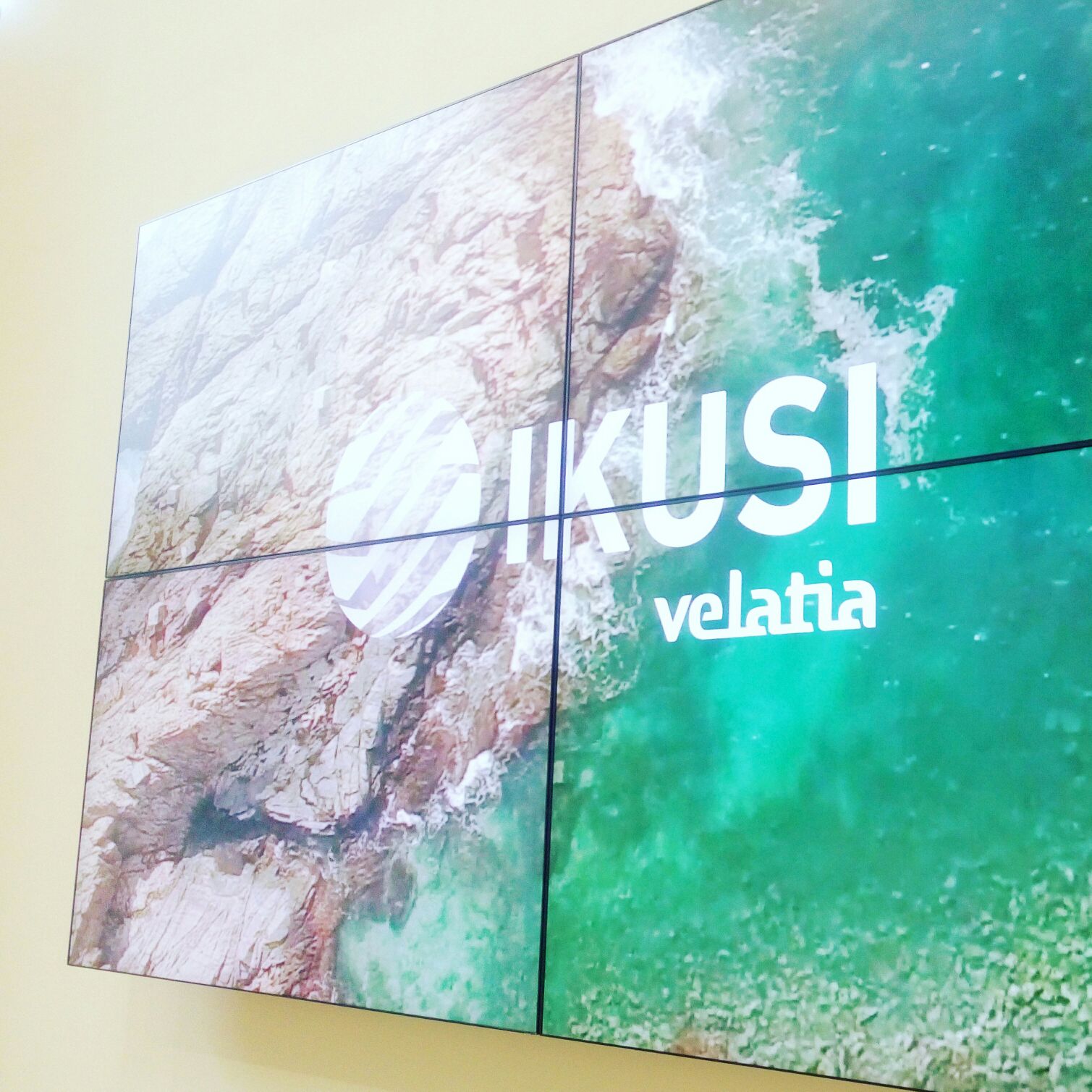 The Ikusi Networks business has been undergoing a process of transformation for some time. What remains of what we could call traditional business, and where are we going to?
I believe we are undergoing an evolution in which our traditional businesses also form a part, since in reality this is not unrelated to the new formats proposed. Our challenge now is to sell services. This is what gives us peace of mind and enables us to fulfill the profitability and growth targets we have marked out. We are already offering services to our customers and they are beginning to see us as a service company. The recent inauguration of Ikusi ONCE and the visits that customers make are giving them confidence in Ikusi Networks' capacity to offer services.
In this new context we are headed for, is cybersecurity a relevant field? What about data analytics?
Indeed, I believe the true importance of cybersecurity is beginning to be discovered. We know that the cloud solutions we are evolving offer great flexibility, but they put us in a posit6ion to influence other critical elements such as electric grids, governments… There are going to be developments in this area. We are moving towards what is called cognitive security, structures that learn through artificial intelligence, generating knowledge and capable of proposing and adapting solutions ahead of time.
Data analytics and cybersecurity are two realities that go together. We increasingly have greater quantities of data, but by itself this contributes nothing. We need to search for tendencies, patterns; process that information to make it useful. Some products already integrate data analysis modules. We are faced with increasingly greater complexity, but it is also true that we have increasingly more data for decision-making.
What are the Ikusi Networks strengths in this new horizon we are headed for?
We have the experience and the capacity to provide good network design. Without that expertise, the result of any solution will not be the same.
Ikusi Networks has evolved and the convergence between the products of more traditional networks and integrated software is occurring naturally. Now the tendency is integration and software is the element amalgamating all this together. We at Ikusi have know-how in both, giving us a significant competitive advantage.
Of what value is Redes Colombia's first-time participation in an event like the Bogotá Cisco Vertical Forum?
We wanted customers to perceive us as an important player in the Colombian market. In a word, generating trust is indispensable. Our participation in the Cisco Ver­tical Forum has enabled us to transmit the image of capability to meet customer needs.
What last message would you like to transmit in this interview?
We can't rest on our laurels. We have a challenge before us that involves us all. I would like the company to live this challenge with motivation, with every one of us asking what we can contribute to continue advancing and adapting to what the market demands. The idea is for those same people who have come this far to continue the job, so we'll have to continue adding new technical capabilities. We shouldn't just remain there – we need to differentiate ourselves, not only through our technical capacity but also through our capacity to convey a culture of our own, deserving of our clients' trust.