Interview Jaime Colom Maintenance Coordinator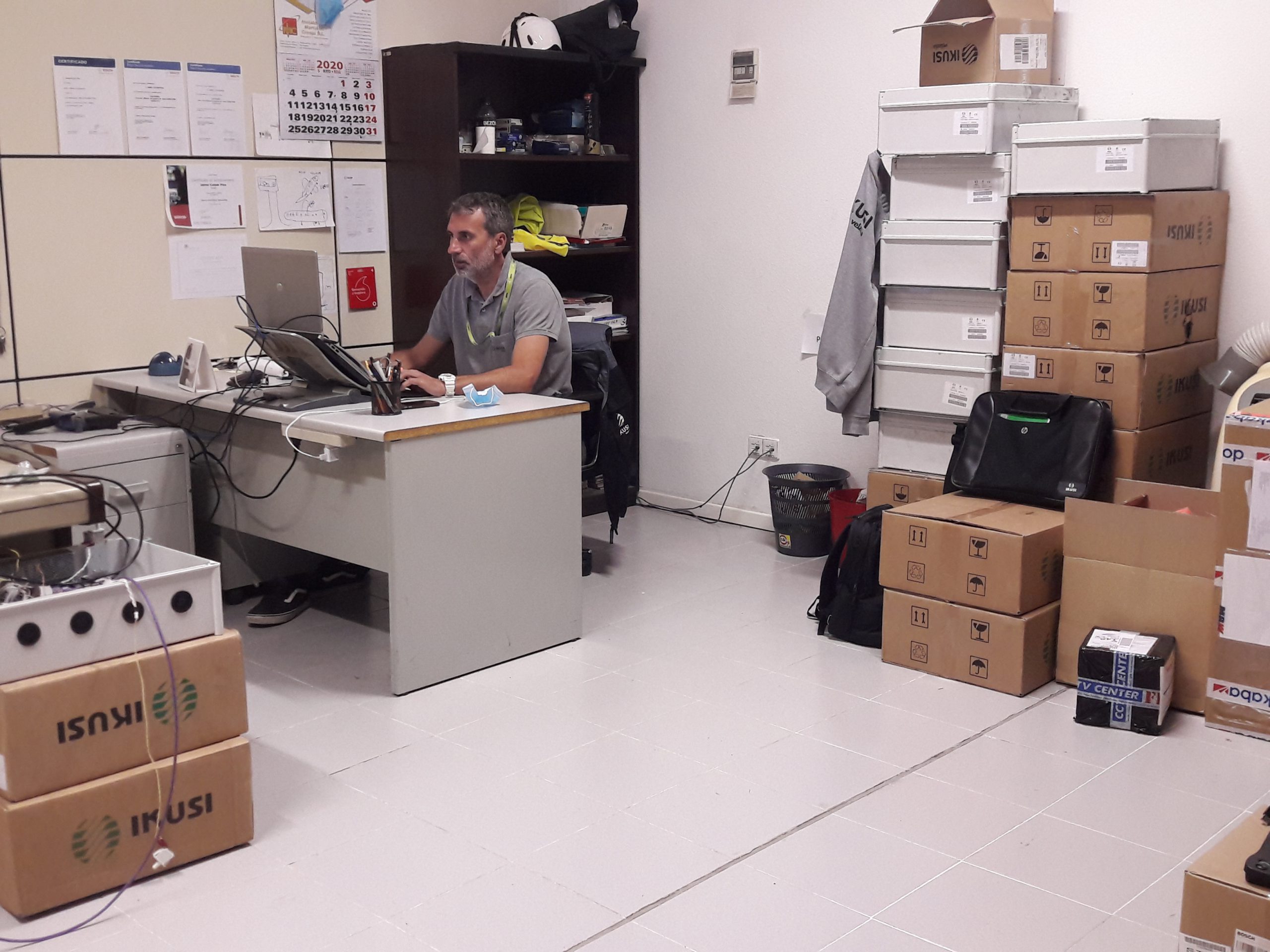 Jaime Colom is the coordinator of the maintenance project that Ikusi has been developing at Son Sant Joan Airport in Palma de Mallorca since 1999. Jaime joined in 2007. In recent months, it has witnessed a drastic reduction in activity at this airport of around 30 million passengers per year. Systems are now being set up for the gradual recovery of activity.
What is the scope of the Ikusi maintenance project at Palma de Mallorca Airport?
We take care of the maintenance of security systems, access control and process optimization control.
How has the evolution of the health crisis affected the development of the project?
Before the state of alarm was declared, we were working at full capacity. This is a very seasonal airport, with large peaks of activity during the holiday months, and we were doing all the maintenance and tuning work for the start of the Easter season. Overnight, virtually all the activity disappeared.
But the maintenance work continued.
Of course. We have continued to attend to all incidents and have taken advantage of the situation to carry out software maintenance work, remotely as far as possible, and, when the situation required it, physically at the airport facilities.
What has changed is the level of criticality of the incidents. It would be different to solve them in an airport at full capacity than in a facility that is practically in hibernation. An airport, however, is a critical infrastructure, and security systems are always a strategic element.
How are you coping with the de-escalation phase?
Since May 11, we have been working normally again, with the logical hygienic-sanitary security measures. It is important that we carry out the fine-tuning of the equipment so that the airport is ready to start receiving a greater number of passengers, although with less traffic than in previous campaigns. It is estimated that about one third of the check-in counters will be operational.
Personally, how do you live to keep a project alive in an exceptional situation like the one we have gone through?
I want to emphasize, and I do so sincerely, how valuable it was for me during this period of confinement to know that I had the support of the Ikusi team. It has given me great confidence. I have had access to protection equipment and had the means to provide the service our client needed remotely. When an incident occurs, you know you have a whole team behind you. At times of uncertainty such as those we have experienced with this health crisis, it is even more welcome.