Electronic Security Systems and Cybersecurity Services: Allies for Corporate Business Continuity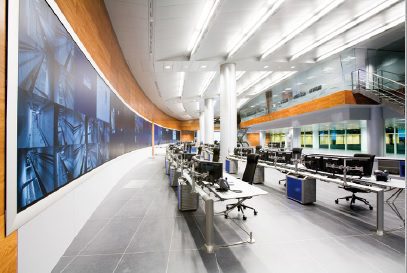 The days when security was circumscribed to physical barriers and later on to electronic security systems are definitely over. The evolution of technology has changed the rules of the game. According to the 2016 Deloitte Survey on Cyber-Risk Tendencies and Data Security in Latin America, over 40% of the companies in the region have suffered some kind of external cyber-attack. Moreover, 10% have faced security breaches with financial losses of over 250,000 dollars.
With these data in mind, the challenge for companies today is to avail of security systems that not only cover physical but also software security, systems that block possible incidents and enable rapid resolution, thus guaranteeing business continuity. We have to be capable of ensuring expected deliveries: of basic utilities such as power, water, money, etc. in the cases of critical infrastructures, or in the cases of other types of non-critical but equally necessary services for the citizenry.
Every second that our company stands still because the services on which its operations depend are not operative, or because we have no internet access for providing services to our clients, etc., represents an economic cost. Such a scenario helps to visualize security investment as a necessary tool to guarantee business activity, not as a barrier that holds back business.
Technological Solutions
In the risk analyses and security audits identifying critical assets, both physical and logical (confidential information stored in servers), that are conducted in companies and that seek to secure them – including the highest number of access barriers – we should always bear in mind that the main objective of security systems is to ensure business continuity.
This does not only entail installing the systems best suited to each type of critical asset, but reflecting on how these will interact with the security operator, providing control over the situation so that they may decide rapidly and be capable of assuring a return to normalcy as soon as possible.
Moreover, thanks to the new physical security integration platforms that enable incident management and resolution auditing – PSIM-type tools – we are able to computerize security procedures to guide operators through every kind of incident and thus increase their resilience during a blockage, reducing activity disruption times and returning to the state prior to the incident.
From the viewpoint of software security – with a view to the new technological scenario where all electronic security systems are sustained on an IP network, with internet access in many cases – networks in which communications are secured and encrypted should be designed, where access is restricted: to physical points, IP and ports.