Interview with Eneko de Irala, general manager of integration and engineering projects at Ikusi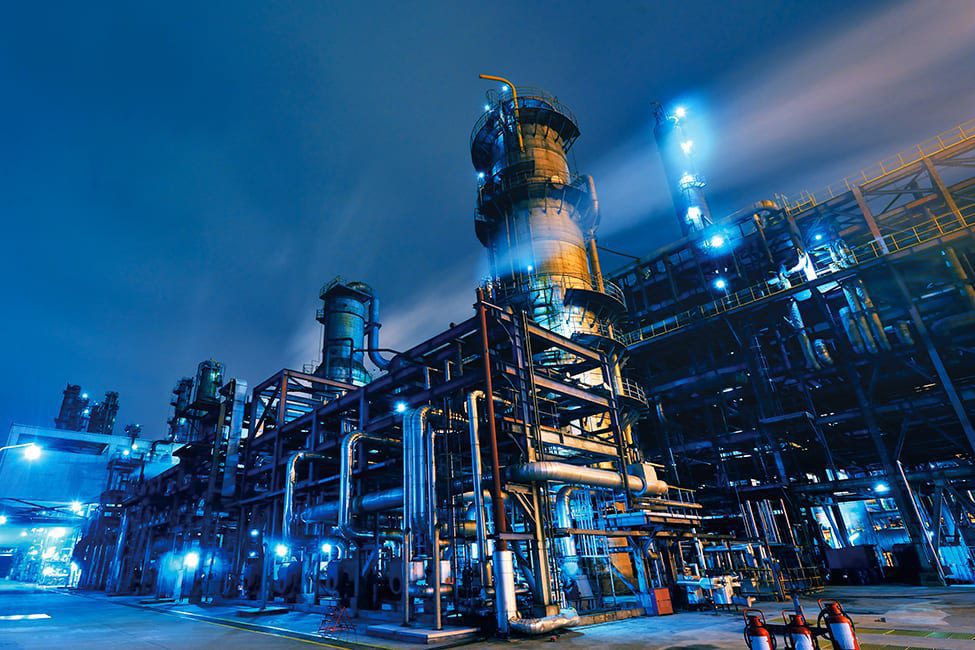 Eneko de Irala is general manager of the integration and engineering projects business at Ikusi (a company of the Velatia group). A graduate of the European Business Programme France (currently KEDGE Business School), he has developed his professional career in countries such as Great Britain, Belgium, Spain and more recently in Morocco. He has participated in integration projects in multiple sectors such as airports, ports, mobility, defense and security for private companies, and has also promoted his own consulting company.
What aspects of technological innovation is Ikusi currently focusing on to differentiate its brand, in order to compete internationally?
It is no longer enough to satisfy the needs of customers, you have to be able to visualize and define what they will need in the future to remain competitive. Anticipation has become a fundamental aspect of our business and at Ikusi we are working on two fundamental pillars.
On the one hand, we are promoting the generation of data, its capture, its analysis and its conversion into valuable information. It is essential to drive the digital transformation of our customers. To this end, we are equipping ourselves with new skills to make the most of the data. We are incorporating into our project experts in data science, machine learning, Deep Reinforcement learning…
But in our opinion it's not enough. It is necessary to accompany it with a deep knowledge of the client's business, strategy and objectives. We have to incorporate these new technologies and talent and apply them to business management, sifted by the knowledge of the business of the customers. In this way we will be able to make them profitable and turn the digital transformation into an opportunity for ourselves and our clients.
As we say in one of the slogans of Ikusi It's not only about technology, it's about business.
Which markets (countries or geographical areas) have been relevant for Ikusi during the last years?
Our main markets are Spain, Mexico and Colombia. I would highlight our positioning in Latin America, where we have a solid implantation in Mexico, country in which we are present since 2003, and a growing presence in Colombia. Almost half of Ikusi's activity originates in Mexico, where half of our workforce is also located. In addition, we have subsidiaries in Australia, Chile, the United Arab Emirates and France.
In addition to this presence in the Latin American market, Ikusi has developed multiple projects in its more than 40 years of experience in the five continents, linked to its knowledge of sectors such as the airport. Ikusi adds projects in more than 140 airports from Santiago de Chile, Quito or Panama, to airports in Vietnam or Turkey.
Which sectors are key to continue with internationalization and to have a presence in new markets in the coming years? In which new markets does the company see itself?
In the international sphere, where there are more and more agents and increasing competition, it is essential to differentiate oneself. In my opinion, this can be achieved either by proximity, knowledge and experience or by specialization.
At Ikusi we adopt both strategies according to the markets we are targeting. In Mexico, for example, we have a consolidated presence. A closeness that, together with the fact that we are Cisco's reference partner, allows us to have a dominant position in the telecommunications and IT networks market.
And, on the other hand, as a result of our business knowledge of certain sectors, primarily airports, intelligent cities and railways, we develop specialized business solutions that offer value propositions to improve operational efficiency, customer experience and incremental business. In short, solutions that are the basis of productivity, competitiveness and results in these sectors.
I would also like to point out that Ikusi is part of Velatia, a family, industrial and technological group of international scope that develops its activity in the environment of electrical networks, electronics and communications networks, as well as in consulting, safety and aeronautics sectors where safety, efficiency and reliability are valued.
Velatia is made up of 3,000 professionals, with its own offices in 19 countries and 15 manufacturing centers, as well as a world-class research and technology center. Without a doubt, it is an excellent platform from which to continue boosting Ikusi's international presence and address, for example, proposals in the area of industry 4.0.
From the point of view of a professional with extensive international experience, how do you think that knowledge of such different markets can be used to implement local solutions, where the scenarios can be very different?
I think that attitude is fundamental when dealing with new markets. You need a good dose of humility and empathy, to know the reality of each country, its culture, identify its potentialities and work with local partners. That's the only way to build trust and understand the needs of customers in those countries.
At Ikusi in countries where we have a consolidated presence such as Mexico and Colombia, we consider ourselves a Mexican company and a Colombian company. We belong to the same company, with the same address and have the same business model. But on that basis, it is also essential that there be a certain degree of autonomy.
At least in this business in which people and their relationships with customers become so relevant. Although it is a hackneyed concept, the ideal is to act in a 'glocal' way.
What are the main lessons you learn from your international career, both personally and professionally?
I tend to say that I'm international from my cradle. I was born in France, to an American father of Bilbao origin and mother of a French border town. Five languages are spoken at home, so the multicultural environment is natural to me, I didn't need to learn it.
Perhaps this is why I have developed my entire professional career in international environments, working on the internationalization of Spanish companies and also creating my own company to participate in the development of infrastructure projects on the African continent.
I have always tried to combine the interest of the companies for which I have worked with the approach to the cultures of the countries and I have tried, to the extent of my possibilities, to participate from a personal approach in education projects in developing countries, promoting schools so that children, regardless of where they were born, have access to education.
Source: Foro de Marcas Renombradas