Technological Solutions for Safe, Sustainable and Accessible Mobility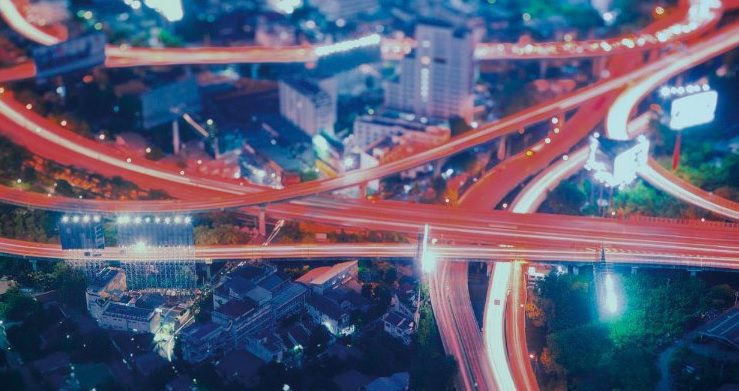 In 2018, the traffic generated by fixed and mobile connections will reach 1.6 Zettabytes yearly (more than 1.5 trillion Gigabytes), which spells out a 21% year-to-year increase rate between 2013 and 2018. (Cisco Visual Networking Index Global Forecast and Service Adoption 2013-2018). It is curious to see how smoothly traffic flows in the virtual world while in the real world, fluid and sustainable mobility continues to be a challenge, and we witness the growing difficulties arising from traffic congestion in large cities and conurbations.
Technology is what has enabled the exponential increase of network speeds, and it can also do so in the "real" world – perhaps not exponentially, but by driving a traffic management that generates less environmental impact, giving rise to friendlier city environments.
Promoting sustainability in the regions has become a priority challenge and it seems there is a consensus that advocates surmounting the current scheme of mobility based on the use of private cars (today, over 50% of public spaces in the city are designed and intended for road traffic), which has shown itself as inefficient, creating innovative alternatives that are applicable to complex contexts.
Technological companies like ourselves are placing solutions that offer a response to the problems of urban mobility at the disposal of traffic managers – proposals that can work individually, but that show their maximum performance when they interact with each other, providing managers with data and information so that they can adopt preventive as well as reactive measures.
These are integrated smart mobility platforms that supervise and manage great volumes of data from multiple sources and operating systems in the city. Platforms that centralize, process and exploit the data in multiple modes so that transport planners, operators and authorities are able to visualize the information in a simplified, orderly and simple way, better understanding actual mobility status and, consequently, making the best decisions.
These solutions enable energy savings and reduced emissions, accidents, travel time… and thus contribute to promoting economic development, ensuring the movement of people efficiently while at the same time improving the citizens' quality of life.